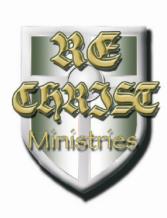 Come join RE-CHRIST MINISTRIES in the inagural running of our Run To Love 5K in Peachtree Corners, GA.
SATURDAY, FEBRUARY 15, 2014

9:30 AM

RACE BEGINS AND ENDS IN JONESBRIDGE PARK

Run with your husband, wife, boyfriend, girlfriend, grandma, grandpa, sister, brother, neighbor, kids, co-worker, boss...whoever you love!  Challenge a friend!  Come run and have fun!  No pressure...run/walk...just get out and enjoy the day!

Run for the t-shirt! 

Long sleeve shirts this year!

(we know that's why you do it anyway)